Brief History
​
The primary section was established on the 9th of January, 2006. Six months later, September 2006, The secondary section was founded all by the visionary proprietress, Mrs. Catherine O. Anyebe. The school is located at 63. Manya Street Romi Chikun L.G.A Kaduna State Nigeria
Mission
To raise youths with well defined perspective for life, with determination, discipline, sound academic background and moral excellence.
Vision
To be an outstanding value based school that provides affordable education nationally and internationally to ensure learners acquire the necessary skills for a sure footing in the world and to develop a sense of service to themselves and others.
Slogan
Favour, Creativity and Innovation…Impactful HIS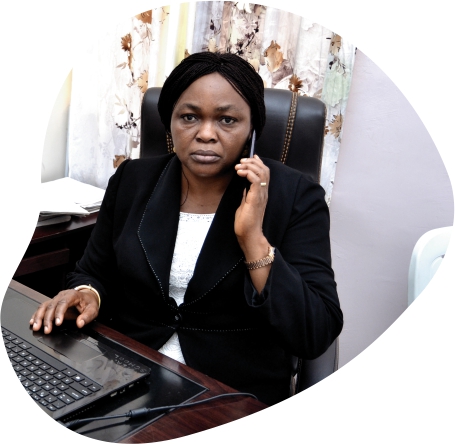 Mrs Catherine Anyebe
PROPRIETRESS PERSPECTIVE
The world that we live in now, is fraught with many challenges and the world tomorrow is everybody's guess. What is certain, however, is that, what we do today as a school, will determine the kind of lives that we are going to live in the future. At Harmony International School, we endeavour to promote a classroom of thinkers who would have the courage and conviction to lead the world with their astute insight, competency, and impeccable values. As leading providers of education, we strive to propagate effective education and steer forth the spirit of excellence to kindle the young minds with a dream of better tomorrow. Our curriculum is devised to promote a comprehensive learning which will encourage broadening of horizons and manifestation of strengths and capabilities. Here, at Harmony Internal School the education is child- centered and aims at comprehensive all-round development of a child as teaching styles and techniques are geared to the well- being of the child.
Awesome people
Meet our Directors